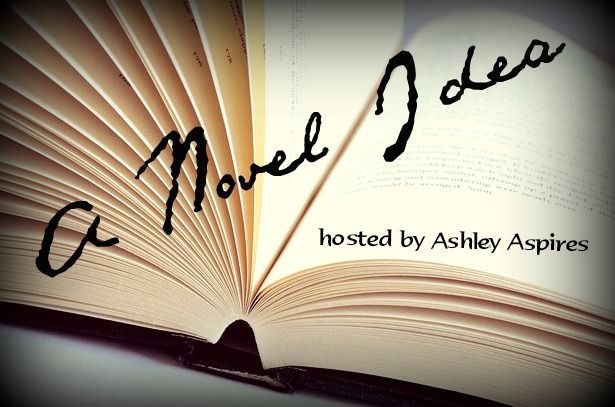 It's a shame when the creator of this linkup isn't the first one linked up! But with life as busy as it is, I haven't been able to sit down and do it! :p
So here goes!
What does your writing process look like? Do you sit down and plot your story before you start writing, or do you usually start writing before you plot?
This is one of those things that depends on the book I'm working on. Some I plot well before I start writing. But most times, I am the kind that plots while I write. I will usually know how I want to start, then I'll just go with that and plot while I write the story. It keeps it fresh in my head, and I don't feel like I have to stick to a plot that I worked on at the beginning.
Do you have any strange writing habits? Such as, only writing in one certain place, etc?
One of my strange writing habits is that I prefer to write on paper. I don't mind writing on the computer, but I prefer to sit down with a notebook and a pen and write on it. I think this is because of writing when I was younger and not having my own computer to work on. But it has stuck with me since then.
I also can't write unless I have music on. It's usually country or acapella groups, but there is going to be no writing done unless I have music playing in the background.


Do you usually write on paper or on the computer? (Or on a typewriter?)
Like I said in the answer above, I prefer paper.
What authors inspire you to write better? Is there an author you'd like to be like?
I love Jenny B. Jones – she writes Christian, teen books – and now, also, for adults – and she always is quick and witty and fun. I can only hope to write half as well as she does.
What advice would you give to people who want to start writing?
Don't sweat the small things. The first time writing through your story is just this: a rough draft. It doesn't have to be perfect, it just needs to be written. My rough draft is always terrible, with just the plot line is there. When you go through and make your edits, that's when you can be precise and harder on yourself.