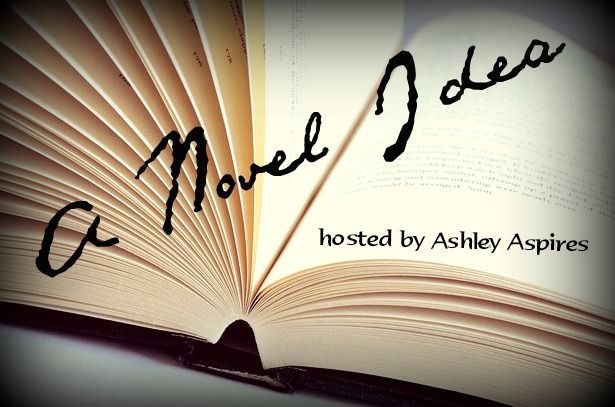 I love that I decided to do writing style questions once a month instead of doing yet another set of questions about characters or current work in progress. It kind-of gives a break from thinking about your characters, and you get a chance to talk about yourself, which is fun!
So without further ado, my answers to this week's questions! (I'm ahead this week! I'm usually posting my answers on Thursday because I'm lazy! :p)
What are 3 books you've read more than 3 times? Is there a reason you keep re-reading them? What do you think it is about these books that keeps bringing you back?
1.) The Love Comes Softly Series by Janette Oke. These were some of my favorite books when I was growing up and I'm sure I read them about 5 times through before finally putting them away for later notice. I haven't read them in about 5 years, and I just picked up the first book and read it a month ago. I liked it, but something about reading it as a kid made it more special. (On a different note, the books are much better than the movies!)
2.) The Katie Parker Series by Jenny B. Jones. If you've never read anything but Jenny before, run! Go to the bookstore or onto Amazon and buy them all. Right now. I'll wait. Okay, you did it? Good. You won't be disappointed.
3.) Ugh, I can't think of anything else. I feel like a failure….
What do you do when you get an idea for a plot, scene, etc, when you are at a place you can't sit down to write it?
Well, I used to have my iPod with me everywhere so I'd just type it into that quickly. Now I have my phone and I put it there. I have a terrible memory when it comes to writing stuff, so I know if I don't get my idea down somewhere I'm never going to remember it later.
What do you think is your strongest suit as a writer? Do you make your characters believable, your plot interesting?
I have great plot ideas. Like, a million of them all the time. My brain usually is always working. Like, "Oh! That could work – oooh, or that!" I have a new story idea at least once a day, so it's really hard to stick with one for a long period of time. Which is probably why I spend more time making new characters than I do actually writing. In fact, I just started a new story plotline yesterday about a girl named Channing. I'm pretty sure that's going to be the title :p
What genre of writing do you prefer to write?
Anywhere from teen fiction, to young adult fiction. I almost always have a love story, whether it's the main plot or a side plot. Either way, I need to have a little love story there. I gotta live out my fantasies in my characters since I've never been on a date. I'm sure writing those scenes will be easier once I do, though!
What are your goals as a writer? Do you want to publish, or do you just do it for fun?
Well, of course I want to be published, duh! I try to be realistic with my goals, though, and I'm not sure if this will ever happen or not. But I'm not going to stop trying!